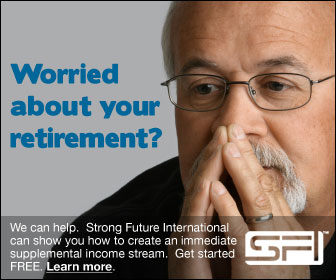 Well like I promised I am back at blogging again and looking forward to 2014 and working steadily at my hobby of blogging and writing and see if I can actually replace my paycheck and become a successful affiliate marketer and blogger.
I am sick and tired of seeing video after video of how much money someone is making off of their blog and product sales and when they tell you they are going to show you how, they never do, unless you are willing to get up off a credit card number. Well I'm not a top earner anywhere, and I am not a remotely popular site, but I promise you, whatever I am doing to try and earn money at Saving Dave dot com, I will record in this blog in as much detail as possible, so that you can follow it for FREE!!
As always dedicated to my for FREE attitude I still have not paid much for this site a few domain name registration fees with Go Daddy (only because the sponsor Danica Patrick in NASCAR), and not much else to speak of. Recently, I found a new/old Multi Level/Affiliate Marketing site that is absolutly FREE to sign up with. Yup, FREE, FREE training, FREE Market place of products to support…..FREE!

I found it while surfing and posting in the forums on frihost.com I ran across a link for a company SFI. This site offers leveraged and residual income. Leveraged income from affiliates you sponsor into the program, but also residual from their efforts and some of the products that they offer in their market place Tripleclicks which has thousands of products to chose from. They also offer FREE training, giving you a to do list with tasks that earn you points from completing tasks involved with training and promoting your site.
Their training page on marketing SFI is typical for multi level marketing in that it asks you to promote to friends and family. Something I swore I would never do with any of my opportunities. Honestly I believe I'll have better luck with internet marketing to strangers before I market to my friends and family.
So far my marketing efforts involved getting an ad up on backpages and craigslist, both of which produced absolutely no response. I didn't even get one email address for my marketing list.
Their training does say that you should start building an email list, and I agree, my future plans involve Aweber and email marketing, and I was at least hoping classified ads would give me a start to an email address list. DOOH, no go, I'll let you know how that proceeds.
I did resurrect my blogs at blogspot and at WordPress.com and added a page and a post about SFI and Tripleclicks. Which have link backs to the ad page on this site under the Aaffiliates section. So I have been doing a little advanced marketing only because I have these sites already in place and these host providers have never taken them down.
Along with getting your own blog loaded on a free hosting service like frihost.com I suggest going to blogspot.com and signing up for your free blog, or if you have a gmail account go ahead ans start one, and use it to mirror ads on your main site to help drive up your search engine ranking.
I have done quite a bit of work updating this blog by upgrading wordpress to the latest version and updating my plugins.
I still plan on rewriting the FREE Website Instructions section with better pictures, and going through this site and my other blogs and dumping all the out dated disconnected ads and replacing them with SFI and Tripleclicks ads. However these things don't have anything to do with driving traffic to the site.
I have joined a website for FREE that can help with additional traffic. I'll blog about efforts with that in future blogs, and I plan on posting links to this blog and my ad pages on Twitter, Facebook, MySpace, and any other social media sites I join and see if I can revive some traffic to this site and begin to see some sales.
They say the mark of a good affiliate marketing site is having a niche to market in and become an authority. I'm hoping that in these pages I can diary my efforts and see if I can actually achieve success doing this, and leave a trail that readers can follow.